ABOUT KELLY'S WHITEWATER PARK
OUR HISTORY, OUR PURPOSE
Kelly's is honored to be a part of the Cascade, Idaho community and is working to leave a lasting legacy.
Our Inspiration
Kelly's opened in June 2010 and was built in loving memory of Kelly Brennan and was funded by Mark & Kristina Pickard, in honor of Kristina's late sister. The Park's land was generously donated by local philanthropist Hans Borbonus and was the vision of Cascade Mayor Richard Carter and several other community leaders.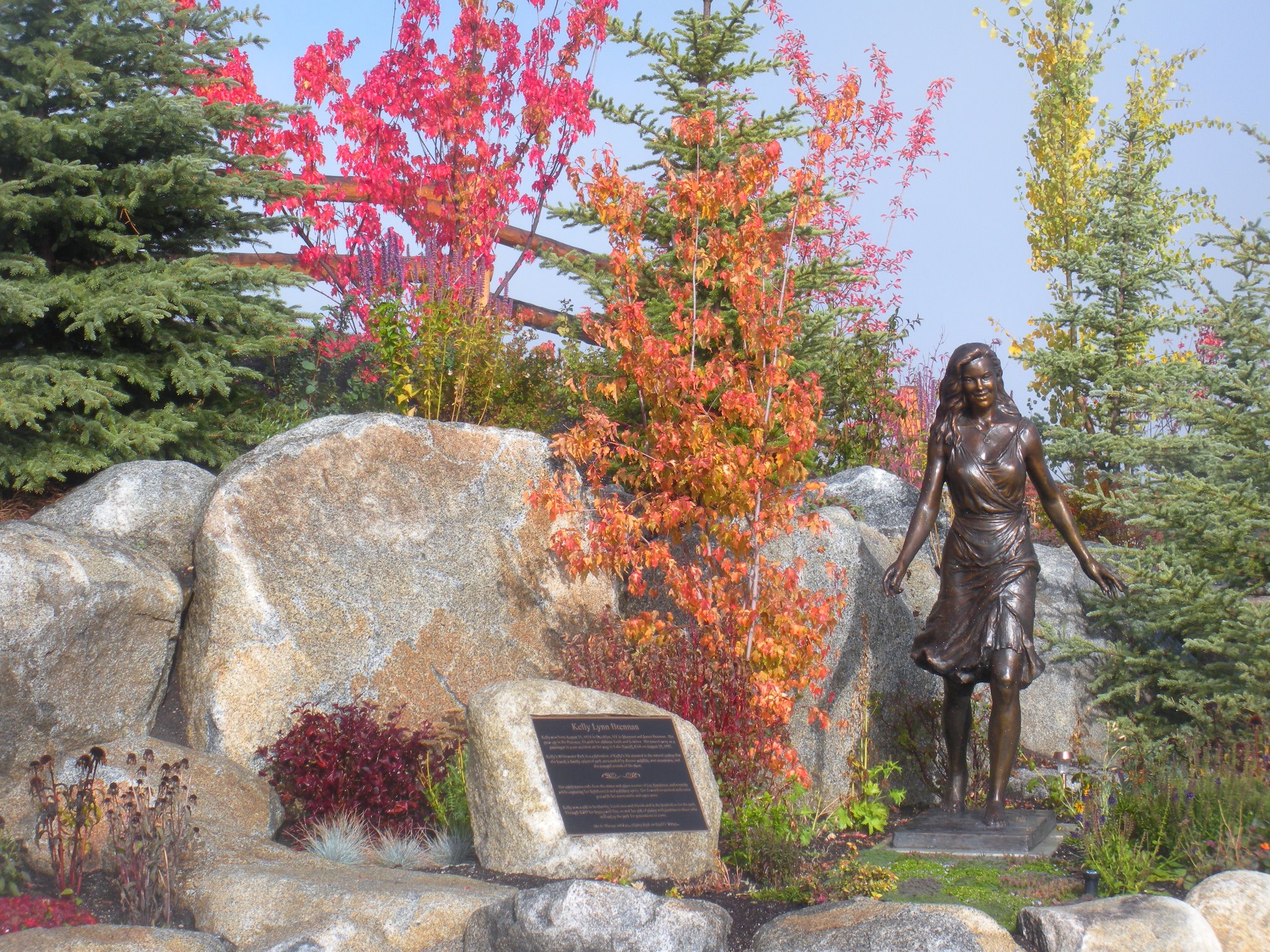 Who Is Kelly?
August 21, 1974 – August 29th, 1997
The family of Kelly Brennan is extremely proud and honored to have the legacy of their beloved Kelly be the namesake of Kelly's Whitewater Park in the picturesque town of Cascade, Idaho. Her accomplishments were many and her humor, smile, and love of life were unsurpassed.
Although born in Brooklyn, NY on August 21, 1974 Kelly lived most of her life in the Pocono Mountains of Pennsylvania. Kelly was a sports enthusiast and embraced all of the gifts nature had to offer. This was evident in her team spirit and leadership in skiing, track, swimming, and field hockey. She joined the freestyle ski team in the 6th grade. By the 8th grade she received the Freestyle Sportsmanship Trophy for her Ballet skiing skills and earned several trophies in various mogul competitions. Her love of running earned her many medals in track and field.
"When the going gets tough, the tough get going," was Kelly's motto as she played field hockey. Her team number 33 followed her from high school to college, where she was an All American and Team Captain. Her friendly and competitive nature contributed to her everyday life quotes and encouraged those around her. One of her favorite sayings was: " Those that say it can't be done should get out of the way of those that are already doing it!"
Kelly's love for sports facilitated her selecting her major in Sports Medicine at Slippery Rock University in Pennsylvania. Upon graduation she embarked on her new career and moved to Salt Lake City, Utah, where she continued to be a strong role model to her younger sister Kristina, who was attending the University of Utah. Kelly was in awe of the magnificent Rocky Mountains and was excited to explore all that Utah had to offer.
Upon traveling to Lake Powell, Utah the driver lost control of the vehicle, and sadly Kelly passed away on August 29, 1997 at the age of 23. Her loved ones will forever miss Kelly and the moments they shared with her will always be cherished. Her words of inspiration, her forever engaging smile, her quick witted yet warm sense of humor, and her undying determination to "Never give up on your hopes and dreams," will forever be instilled within all of us.
We hope the legacy and the spirit of Kelly continues to touch those today and through the years by eliciting the gifts of grace, hope, life, and encouragement as it does to those who knew her.
Visitor's Center
The heart of Kelly's Whitewater Park. Stop in to take in views of the Payette River, find information about the park and activities and view the rotating exhibits showcased within. Public restrooms are also available at the Visitor's Center.

John Borbonus
May 12, 1987 – April 12, 2007
The family of John Borbonus is pleased and honored to have the legacy of John be forever remembered at Kelly's Whitewater Park.
Born on May 12, 1987 to Hans and Maggie Borbonus, John was born and raised in Boise, Idaho. He was a member of the USA Ski-team and Snowboard team where he attended Wood River Middle School. He graduated in 2005 from Boise High School as a fine athlete and student. John joined the Army on July 16, 2005 after which time he began training for the Special Forces as an Army Ranger.
John's bold personality molded him into a tall, accomplished young man who had an impact on others. There are many instances where he influenced things, events, and people in a very positive fashion. John changed lives and made a difference and was dearly loved by all who knew him.
John's statue, is the first bronze statue of an American soldier that lost his life in Iraq. It honors the patriotism and ideals of our American democracy and recognizes all who have suffered great loss for the cause of freedom. The large scale statue portrays John while he was guarding a US Patrol Base in Baghdad, Iraq in 2007. SPC Borbonus shot the driver of a dump truck filled with explosives as it raced toward the patrol base. His heroic actions that day protected the lives of many US Soldiers.
SPC Borbonus represents the many American heroes who stand with valor and passion to defend others, protect our American liberty, and bring democracy to those who have been long oppressed.
John's father, Hans Borbonus, generously donated the 3.4 acres that KWP is built on.
Open Daily
10am - 7pm  Memorial Day Weekend
through the end of September
Cost
Free! Donations are accepted in the
Welcome Center and parking lot areas.