A Premier Whitewater Park
Since 2010, Kelly's Whitewater Park has been provided an outdoor haven and river playground for rafters, kayakers, stand up paddle boarders and family fun seekers.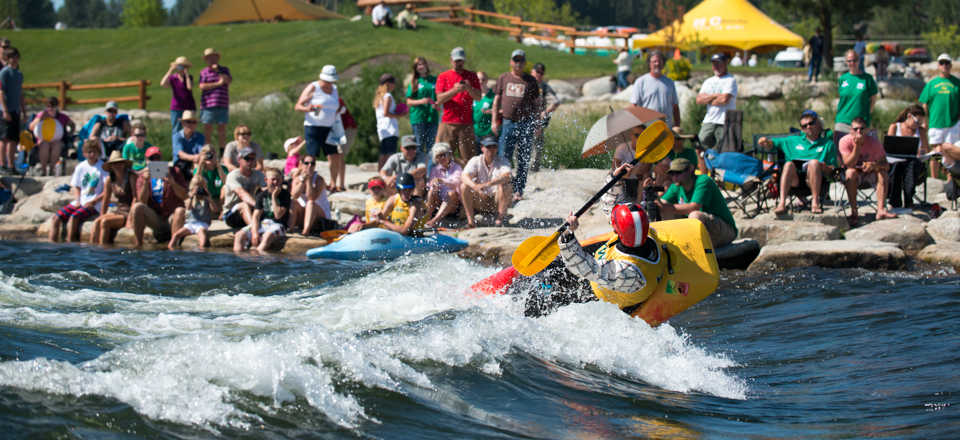 Whitewater
Kelly's features five in-water features that can be enjoyed by everyone from beginners to advanced paddlers. Tube, kayak, raft or paddle board.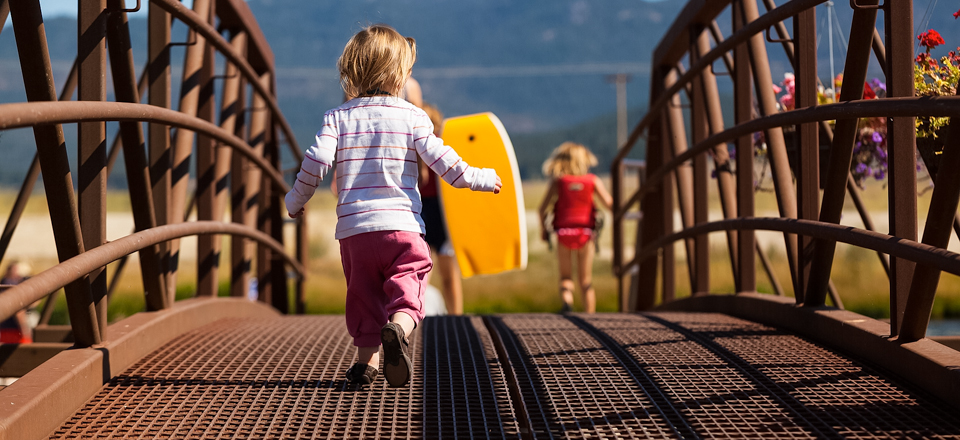 Activities
On land, play bocce or horseshoes or a pick-up game of volleball. The Park also links to "The Strand," a 5-mile walking path along the bank of the river.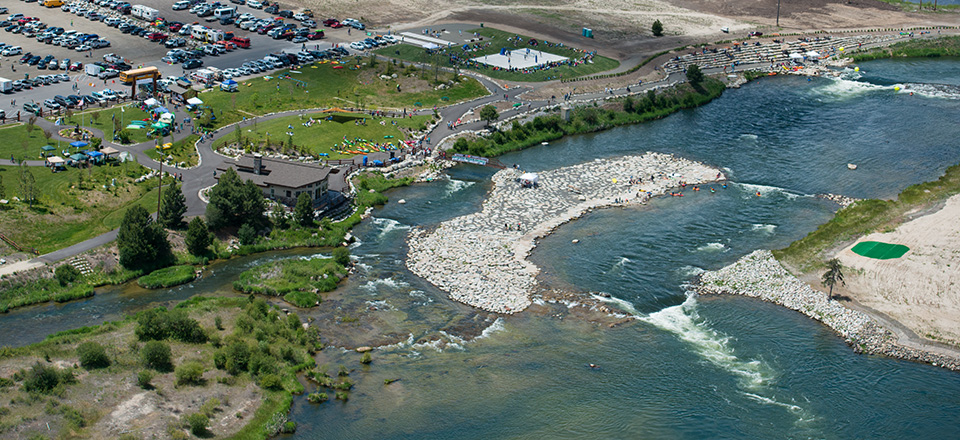 Welcome Center
Our 2,600 square-foot Welcome Center offers panoramic views of the park and river as well as rotating exhibits showcasing the history of the area.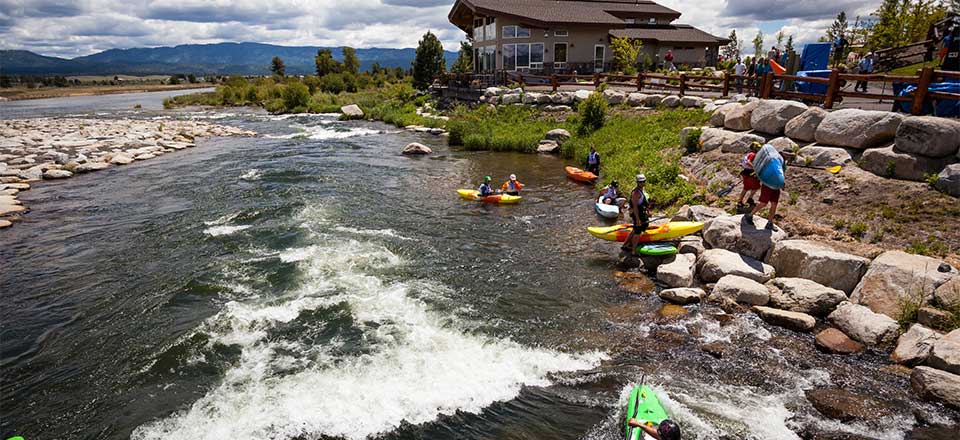 Academy
Our mission is to provide local children with an opportunity to learn water sports and water safety while instilling an appreciation for the river.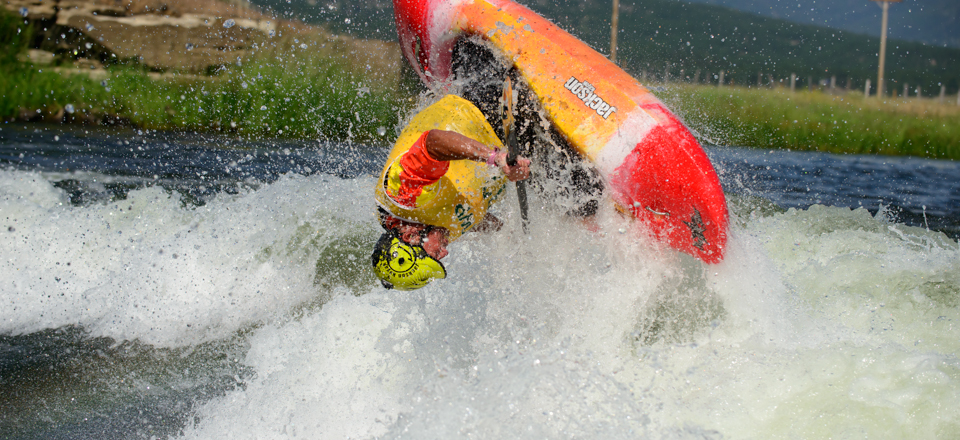 BOOK AN EVENT
Did you know that Kelly's can be reserved and rented for weddings, family reunions and other events? Contact us today for more information!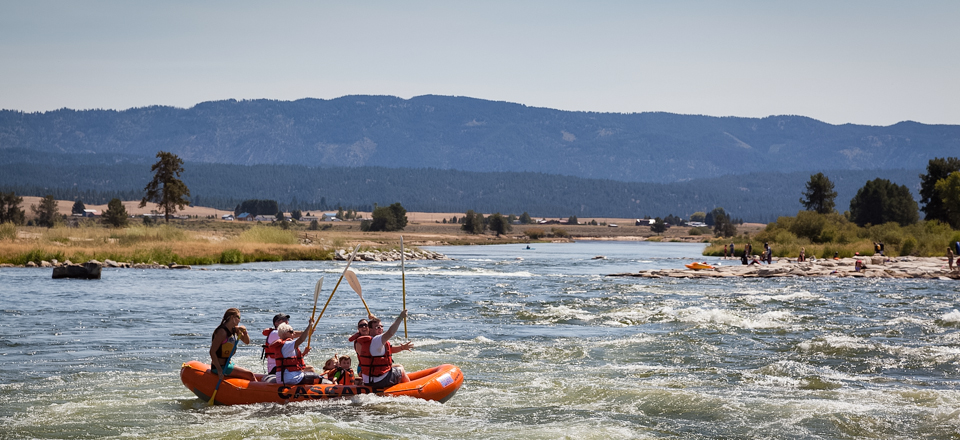 SUPPORT today
Kelly's relies on the generous donations of the community and visitors to maintaint the Park. Without such support, Kelly's would not be possible.

Updates from 7am - 7pm every 6 seconds.
Kelly's Legacy
The family of Kelly Brennan is extremely proud and honored to have the legacy of their beloved Kelly be the namesake of Kelly's Whitewater Park in the picturesque town of Cascade, Idaho. Her accomplishments were many and her humor, smile, and love of life were unsurpassed.
Support the Whitewater Park Kelly's Whitewater Park relies on the support of donations to help us offset the costs to keep the Park free to the public. It helps to fund important ongoing projects, instruction and international events. We hope that everyone who cares about this amazing place becomes a friend of the Park. Kelly's Whitewater Park is making a positive difference with the youth of Valley County by providing free kayak and paddleboard instruction for children grades 5-12.
Open Daily
10am - 7pm  Memorial Day Weekend
through the end of September
Cost
Free! Donations are accepted in the
Welcome Center and parking lot areas.